Circular For Parents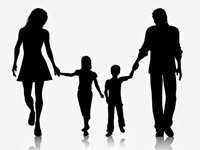 Delhi Public School,Dhaka is one of the best-equipped Boarding schools in India with facilities that support excellence in all areas. The infrastructure has been suitably planned to facilitate learning and all round development of the child. The school stands on an extensive 6-acre campus. DPS Dhaka is located in a pollution free campus.It is located 1 Kms. from the Dhaka city in Ghorasahan Road. Delhi Public School Dhaka is one of the most prestigious schools in India. It is a private institution run under the banner of the Delhi Public School Trust. With an awe inspiring majestic, child friendly environment, Delhi Public School Dhaka is a welcoming threshold for tender minds to ultimately take shape as future global citizens with holistic personality, ethics, values and a technological edge to meet the challenges of the emerging Trust. The school proudly upholds its founders' commitment of excellence in all fields.
Director: Rakesh Kumar Singh

I am happy to see that Delhi Public School, Dhaka is achieving its heights in Dhaka.
Principal: Satendra Singh

It is an honour and a privilege to be the Principal of DPS Dhaka, the school that..
Teacher: Amit singh

A balanced teacher - student ratio with not more than 30-35 students in each class..